Spurs: Update on Romelu Lukaku pursuit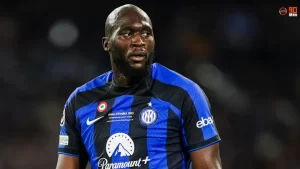 Spurs have not yet found a replacement for Harry Kane this summer.
Tottenham Hotspur hasn't been able to sign another striker to fill the huge void left by their all-time leading goal scorer since Harry Kane left.
However, with the transfer window coming to an end, the Lilywhites still have time to negotiate a deal to secure a player who can fill in for Kane.
The Chelsea's Romelu Lukaku may even turn out to be such player.
What's the latest on Romelu Lukaku to Tottenham Hotspur?
Initial reports claimed that Lukaku and Spurs had spoken briefly about a possible summer transfer, but a fresh development indicates that Lukaku's door will likely open shortly for a move to North London.
According to the same source, Spurs will look for a loan deal with an option to buy Lukaku instead of spending big money on a long-term contract for the attacker, according to Sport Witness and TuttoMercatoWeb.
Gift Orban has been linked with a move to the Lilywhites this summer, thus Lukaku might join as an immediate reinforcement on a temporary basis until a young player like Orban acclimates. The Lilywhites are apparently planning to invest in a younger potential instead.
Spurs might be one of the more intriguing teams to watch as the transfer window closes.
Should Tottenham Hotspur sign Romelu Lukaku?
When at his best, Lukaku would make the perfect Kane replacement for Spurs. The problem with it is that the Belgian international hasn't been at his best since Inter Milan and he won the Scudetto in the 2020–21 season.
Lukaku scored 30 goals across all competitions during that title-winning season, earning him a return to Chelsea in the process. But after that, he struggled at Stamford Bridge, scoring just 15 goals, before a contentious interview became the situation intolerable.
Lukaku returned to Inter Milan last season on loan, when he made 37 appearances and scored 14 goals. All of this led to additional controversy this summer, when it was claimed that Lukaku had dealt with Juventus behind Inter's back.
The forward has found himself somewhat stranded at Stamford Bridge when neither move materialized, which may have opened the door for Spurs to make a move.
If it is to be a loan deal, then Spurs can consider the transfer relatively risk free, and with an option to buy, if they can get Lukaku back to his best, they'd arguably have themselves one of Europe's best strikers.
When he did impress at Chelsea, Lukaku received plenty of praise, including from Alan Shearer, who said on BBC's Match of the Day, via The Metro: "It [Lukaku coming on] was the game-changer because Aston Villa had it far too easy and were the better team in that first half. Pulisic played as a false nine, didn't work for them at all.
"The two centre-halves, Konsa and Mings, had nothing really to think about in that first half, balls were going into the box without any pressure.
"But, half-time, all of a sudden that changes. Konsa and Mings have now got a battle, and they weren't up to it, they got bullied, the both of them, by Lukaku.
"He did that for the whole second half, all of a sudden they've got a threat and something to think about in the box."