Kalvin Phillips' agents hold secret meeting with European giants in London as list of potential suitors grow
It has been reported that on Monday in London, representatives from Juventus had discussions with the agents of Kalvin Phillips, a defensive midfielder for Manchester City.
In the wake of Gareth Southgate's England team's 2024 European Championship qualification last month, the England international is looking for more playing time.
Currently struggling to find a place in Pep Guardiola's lineups, Kalvin Phillips frequently finds himself playing second fiddle to dependable defensive midfielder Rodri and is rarely given opportunities in lineup rotations.
Thus, depending on the offers made to Manchester City and the player, Kalvin Phillips may have the best chance to leave on a temporary or permanent basis during the upcoming January transfer window.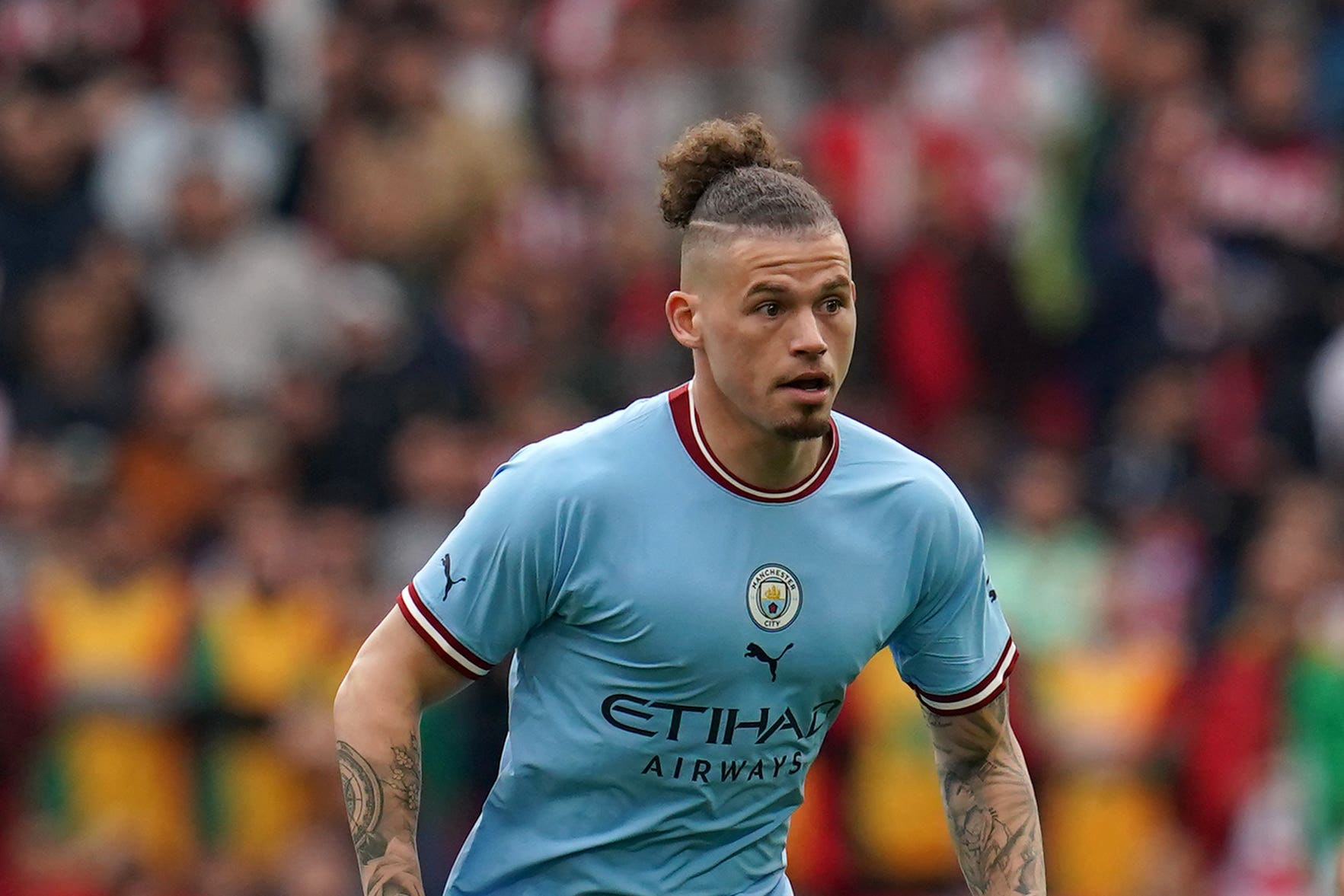 According to the most recent flurry of reports, the 27-year-old is attracting interest from several Premier League clubs, including some that are specifically known to be Manchester City's direct competitors, as well as the top division of club football in Italy.
Alvise Cagnazzo of MailSport has learned that Kalvin Phillips is the top transfer target for Juventus, having been requested by manager Massimiliano Allegri. Cristiano Giuntoli, the club's sporting director, also holds high regard for Phillips.
There are rumors that the Serie A powerhouses are showing admiration and interest in the player, possibly with the goal of moving Pep Guardiola's player to Italy in the January 2024 transfer window.
CacioMercato has confirmed that assertion.According to Sport Witness, who translated and reported the story, Kalvin Phillips' agents and Juventus director Giovanni Manna met in London on Monday to discuss a potential transfer.
Italian reports claim that Kalvin Phillips is a top target for the Old Lady in January and that the Serie A team is currently working on a plan to take him from England. These reports are similar to those that MailSport published earlier this week.
Although it seems that Juventus is the most serious team that has expressed interest in signing Phillips so far, there are reportedly still several Premier League clubs interested in the former Leeds United player, so a move closer to home is not completely out of the question.
A number of Premier League teams, including Liverpool and Newcastle, as well as Fulham, are reportedly considering signing Kalvin Phillips in January, according to talkSPORT's Alex Crook.
Kalvin Phillips is unlikely to maintain a regular spot in Ange Postecoglou's midfield elsewhere, and as a result, he might decline the chance to move to North London, even though Tottenham Hotspur officials are keeping an eye on his circumstances.
Despite many anticipating this season to be Kalvin Phillips' breakout year under Pep Guardiola, the player has only managed to record eight appearances in all competitions thus far. Just 215 minutes of game action have been played by Phillips in his eight appearances, which have been split between the Premier League, Champions League, and EFL Cup. He has received one yellow card during that time.