Farke's Leeds United injury prediction amid claim
Djed Spence has been out of commission for the past two months, but he is slowly returning to full health.
One of the hardest things about Daniel Farke's tenure at Leeds United so far has been his inability to use Djed Spence. During the last week of the summer transfer window, Spence signed a loan deal with the Whites from Tottenham Hotspur, however his playing time has only consisted of one substitute appearance.
The defender gave Elland Road supporters a clear idea of his abilities and style of play by playing a convincing game against Sheffield Wednesday. But in the days that followed that run-out, Spence sustained a knee injury that prevented him from playing in Leeds' ten subsequent Championship games. This weekend, the Whites play Plymouth Argyle, and he won't be part of it.
Nevertheless, the 23-year-old is about to resume his training at Thorp Arch and is expected to return to action during the forthcoming international break. Farke, who hasn't had any trouble finding choices at right-back but hasn't yet landed on a reliable lineup with Luke Ayling, Jamie Shackleton, and Archie Gray filling in for Spence, will be pleased to hear this news.
Given his experience, Farke is aware that it could take some time for Spence to reach his peak performance levels for United, similar to what he accomplished with Nottingham Forest a few seasons prior. Nonetheless, the manager is encouraging the loanee to go all out and do all it takes to have the desired effect when he returns to action.
Farke responded, "Yes of course, because when you want to bring him in, you don't expect and hope that he's injured and out for such a long time." This was in response to a question on his anger with Spence. "He didn't play in the first games after having a challenging preseason.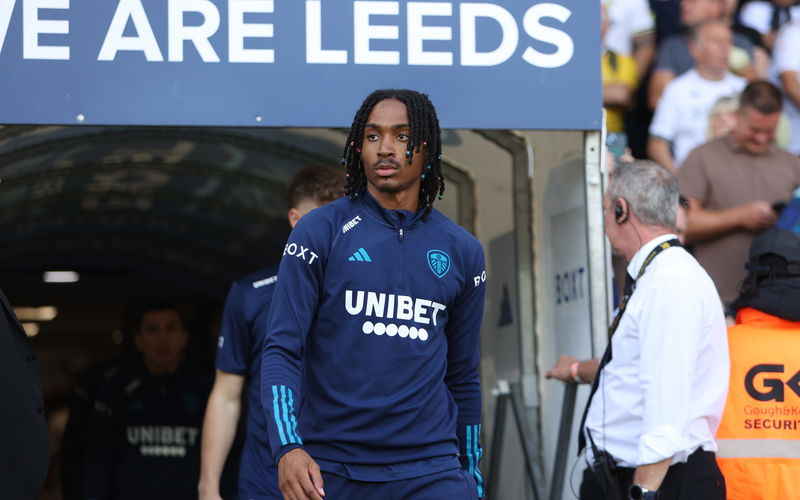 We had always assumed that it would take him two, three, or four weeks to find his rhythm again, but after just two or two and a half weeks of team training, he had an injury that kept him out for eight weeks. Although it can be a little unpleasant at times, the season is lengthy and you occasionally suffer injuries and bad luck.
"As an experienced coach, you know that sometimes it's impossible to make a decision. You would always hope that every player is available and at peak performance. We fully support him in his efforts to return as quickly as possible to his peak performance level.
We also need him right now since, in addition to missing eight weeks of play, he had a challenging preseason. To return to his peak performance, he will need to practice even more professionally and with even greater dedication than any other player, but I have a positive feeling about him. We don't need to talk about his skill and potential since he is a wonderful man who occasionally needs a little push to be on it.
"Despite this minor setback with his injury, he has a good heart, and hopefully we can bring out the best in him."