Manchester United defender Raphael Varane has confirmed that Lisandro Martinez was substituted at half-time against Wolverhampton Wanderers with an ankle tendon injury.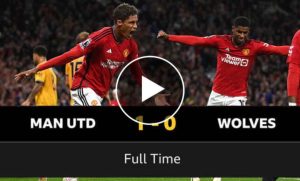 The £120,000-a-week star lined up alongside Varane in central defence for the season opener. He picked up a booking in the 17th minute and was substituted at the interval.
It was initially predicted that manager Erik ten Hag made a tactical decision to replace Martinez with Victor Lindelof, considering he did not want to risk a potential sending off.
However, speaking after the 1-0 win, Varane revealed that the substitution was injury-related. He added that it is only a 'little problem' and does not believe it's a big deal.
He told BBC Sport: "A little problem on his ankle, tendon. We'll see but I don't think it's a big deal. We'll see how he is this week."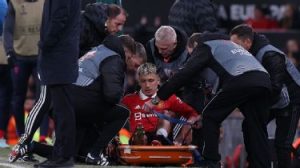 Martinez's absence would be a big blow for United
Varane and Martinez have been terrific as a pairing at the heart of the defence. In the latter's absence, we saw how Wolves were able to create more chances in the final third.
Ten Hag surprisingly did not provide an update on Martinez in his post-match press conference which suggests that the injury concern could be a minor one.
We should get a clear update from the club in the coming hours. Hopefully, there is nothing serious and Martinez will be back on the pitch for the away game at Tottenham.
Otherwise, United may need to enter the transfer market for a new centre-back. Talks are already underway with Bayern regarding Benjamin Pavard. A first bid has been made.
Bayern have set a high price tag of €45-50 million for the World Cup winner. The Frenchman is said to be eager to join the Red Devils before the transfer deadline.
Stats from Transfermarkt.com & Capology.com