Tottenham Hotspur is entering a new era under Ange Postecoglou, who arrived from Celtic this summer as Spurs' new manager. The club will now have to learn to play without the stardom of Harry Kane, with the English striker signing for Bayern Munich. As the club ushers in this new era, other familiar names will surely be leaving as well. One of those players is Hugo Lloris, who has been the club's main keeper for eleven seasons running. Lloris joined in 2012 from Ligue 1 side Olympique Lyon. He was the club's captain from 2015 until now as Son Heung-min takes over the armband.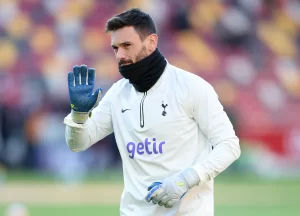 So what's next for Hugo Lloris? The 36-year-old is likely near the end of his career, but he still has some left to give. Gianluca Di Marzio is reporting that Serie A side Lazio is very interested in signing Lloris and is expected to continue contact with Tottenham over a deal. Lazio is in need of a new keeper, as Luis Maximiano is expected to depart shortly. The Athletic has reported that Hugo Lloris was suggested to Real Madrid, but they, of course, decided to look elsewhere, signing Chelsea's Kepa.
Lloris has just a year left on his contract, so it's likely he will leave for an undisclosed small fee. Lazio finished second in Serie A last season, so should the Frenchman make the move to Rome, he will be playing Champions League football this season. It will be very strange to see a Tottenham starting eleven and not see Lloris as the first name on the sheet.