According to reports, during the summer transfer window, Nayef Aguerd declined a transfer from West Ham United to Saudi Arabia.
Al Ittihad reportedly tried to recruit Nayef Aguerd, but the West Ham defender turned them down, according to writer Santi Aouna for Foot Mercato.
According to rumors, they were willing to pay him ten times more than what the Hammers (Goal) presently pay him.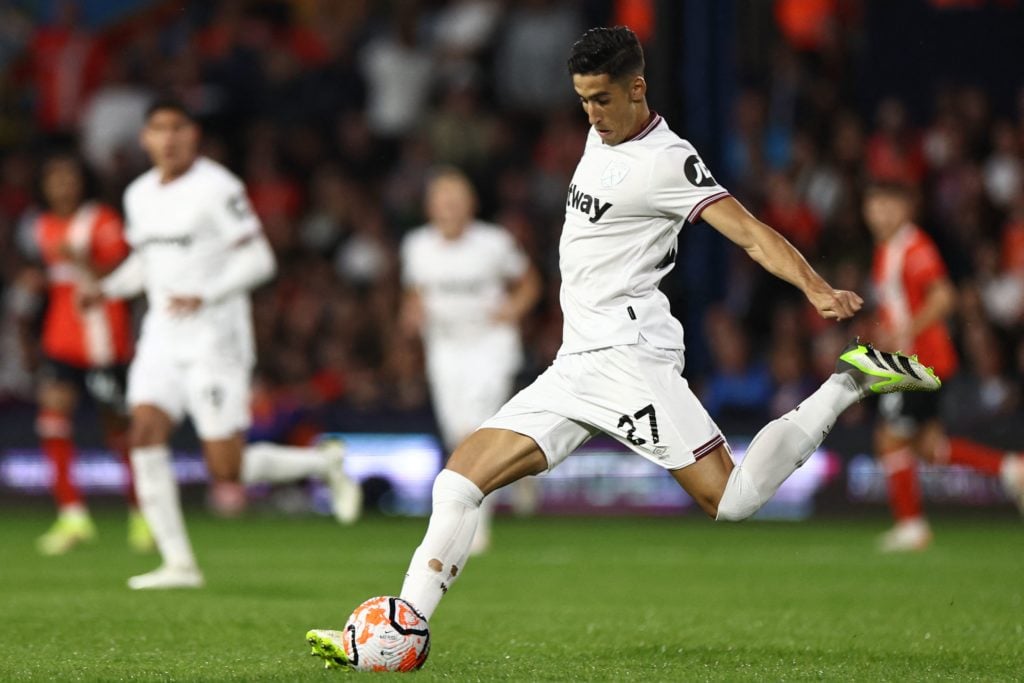 If those reports are accurate, Aguerd, 27, would have been making an astounding £500k per week in Saudi Arabia. Aguerd presently makes £50k per week at the London Stadium (Spotrac), therefore if those claims are genuine, he would have been.
He supposedly turned them down, which demonstrates how committed he is to achieving at West Ham under David Moyes.
In the summer transfer window, the club offered the West Ham star a contract for $50,000 per week.
It's incredibly impressive to see that level of dedication in a player in the modern game.
Increasing his consistency, decision-making, and positional awareness would be an excellent place to start for Nayef Aguerd if he wants to start showcasing how good he can be for the Hammers.
The 27-year-old is already well-suited to be a top-notch center defender; all that is left is for him to polish his technique.
And the fact that Aguerd turned down the chance to leave West Ham for the Saudi Pro League during the summer transfer window is evidence that his mentality is exactly what we need from our players at the London Stadium.