After Declan Rice left West Ham, a Euro football specialist claimed that Arsenal supporters had been far too quick to judge him.
West Ham and Arsenal have never had a particularly heated rivalry in the past. However, one has undoubtedly gotten worse since Declan Rice relocated from east to north London.
Following that £105 million transfer from the Hammers to the Gunners, it is safe to assume that there is no love lost between the two teams.
Since Rice left for Arsenal, some West Ham fans have been dismayed by some of his remarks.
Some of the midfielder's remarks made since moving to the Emirates have been a harsh indictment of David Moyes.
Gunners fans quickly see what West Ham have been saying all along
Rice, a former captain of the Hammers, has gushed about how much better the football and training are under his new manager Mikel Arteta and claims the West Ham style under Moyes is a whole other ballgame from the Arsenal way.
According to Rice, "football is already completely different in my eyes."
The remarks have portrayed Moyes as somewhat of a football dinosaur, whether that was the purpose or not.
In addition, after scoring his first goal for the team in the victory over Man United, Rice's remarks that "the old me would have passed there" have irked some West Ham fans who believe it implies the organization that provided him a platform was somehow holding him back.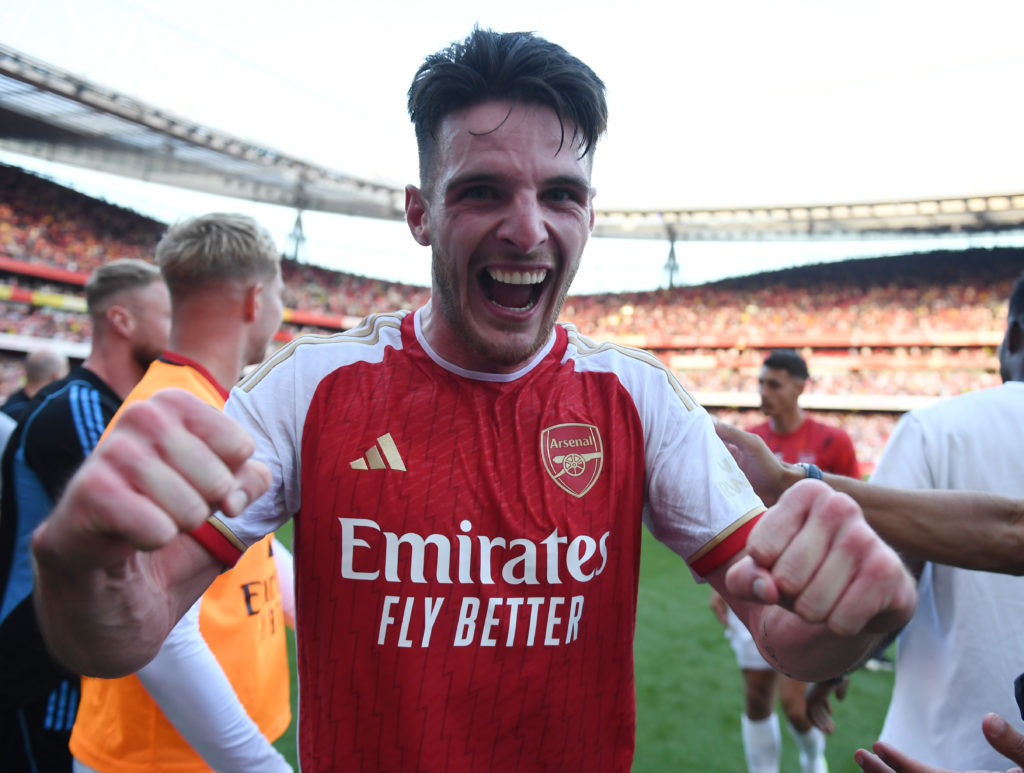 Euro football expert says Arsenal fans have been far too premature over Declan Rice after his West Ham exit
West Ham fans had prophesied that Arsenal supporters would fall head over heals for Rice.
He has received praise from several of them for being the best central midfielder in football.
Dougie Critchley of Football Daily and Sky Sports, though, believes that they must calm their jets.
The premier leagues and athletes in Europe are well-known to Critchley.
After Rice left West Ham, the Euro football expert claimed that Arsenal supporters had been far too quick to criticize him.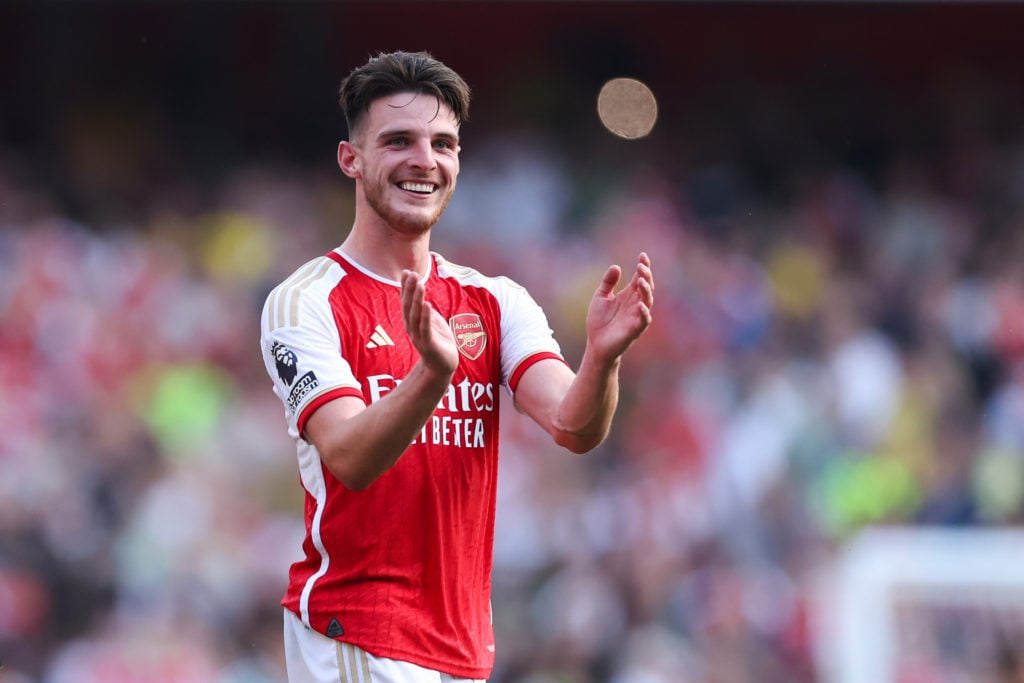 'I'm seeing a lot of hype for Rice, but…'
Rice needs to show himself in the Champions League, according to Critchley, before he can be referred to be the best player in the world.
Rice is receiving a lot of attention, and for good reason—he just scored an important goal in a big game and is off to an excellent start, according to Critchley.
However, it is premature to claim that he is the best in the world.
"While Rodri of Manchester City and Joshua Kimmich of Bayern Munich have won the Champions League, Rice hasn't yet participated in it.
"Patience."
West Ham supporters will not miss the irony of the Rice adulation from certain Arsenal supporters.
Hammers supporters have noted how many of those currently praising Rice had previously criticized him for being overhyped while he was a member of their team.
Critchley has been very pleased with West Ham's post-Rice rebuild, in contrast.