He is presently on the Ballon d'Or shortlist, and it is rumored that Tottenham tried to sign him during the summer transfer window.
Tottenham experienced a chaotic transfer period during which they appointed a new manager, added a number of top players, and also lost Harry Kane.
Randal Kolo Muani was one of the potential substitutes. Despite having strong ties to Tottenham, he ultimately chose Paris Saint-Germain, signing a deal worth about £77 million.
The French forward has now succeeded in being included on the list of 30 players who will compete for this year's coveted Ballon d'Or award.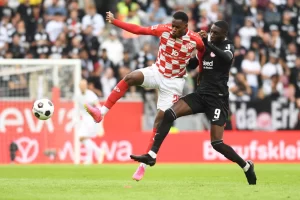 Tottenham target Kolo Muani on Ballon d'Or shortlist
The Ballon d'Or award is given to the football player who is regarded to have had the best calendar year in the preceding 12 months.
The award was won by Karim Benzema last year, and it has also been given to other players who are recognized as among the best in the world, like Lionel Messi.
It is a tremendous accomplishment and a testament to the former Spurs target's talent to be nominated for and to rank among the top 30 players on the planet.
Kolo Muani is only 24 years old, and it is obvious that he has a very high potential. Muani left a lasting impression at his former club Eintracht Frankfurt. In 50 games, he recorded 26 goals and 17 assists.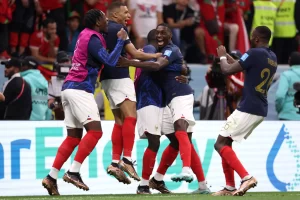 The attacker, who is clearly productive and still young enough to have plenty of opportunity to develop into an even better player than he is now, could have been a perfect Harry Kane replacement.
Ange Postecoglou has had a successful start at Tottenham, but if the North London club begins to lose its offensive danger, the manager will wish the team had added more offensive quality.