23-year-old player Tottenham loaned out to Leeds United suffers an injury blow
Djed Spence didn't have the best of times when playing for Tottenham Hotspur, and the right-back hasn't had the best of things since joining Leeds United.
Djed Spence was acquired by Leeds United from Tottenham Hotspur during the summer transfer period. Spence was hired by the West Yorkshire team on loan from Tottenham of the Premier League.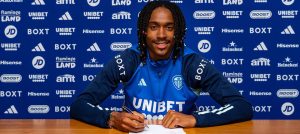 In the 2023 summer, Djed Spence transferred from Tottenham Hotspur to Leeds United.
After been demoted from the Premier League at the conclusion of the previous season, Leeds is now competing in the Championship.
Spence moved to Tottenham from Middlesbrough in 2022.
The right back, who is 23 years old, was loaned to Rennes for the second half of the previous season after failing to make an early impact at Spurs.
A mixed experience in France for the young Englishman. For Rennes, Spence started seven games and came on as a substitute. Also playing in two UEFA Europa League games was the right defender.
Spence contributed to the Reds' elevation to the Premier League while on loan at Nottingham Forest, where he performed admirably. So it would seem that the right-back's loan transfer to Elland Road is ideal. At the end of the day, Leeds wants to return immediately to the Premier League.
Massive Injury blow for Djed Spence
The former England Under-21 international, meanwhile, hasn't exactly gotten off to a great start in Leeds. At the moment, he is hurt.
Spence's injury is unquestionably not his fault, but the fact that he will be off for a few weeks is undoubtedly a blow to him, especially after he performed admirably in his cameo appearance against Sheffield Wednesday prior to the break.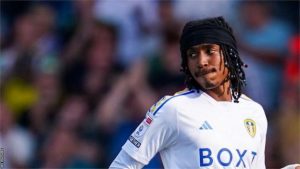 Daniel Farke, the head coach of Leeds, was cited in Leeds Live as saying: "Yes, sad news with Spence because Djed has done his lateral ligaments."
Spence "picked up a knee injury following a challenge in training last week," according to the official website of Leeds.
The defender, who is owned by Tottenham, "has damaged his lateral collateral ligament," the statement continued.
"The injury is not anticipated to require surgery, and we anticipate Djed to return to play within eight weeks," the statement read.