Levy makes new Kane transfer admission after buy-back clause revealed
Tottenham 'would have the ability' to re-sign England captain Harry Kane, according to Daniel Levy.
This week, the chairman of Tottenham Hotspur stated that a buy-back mechanism had been included to the summer's agreement with Bayern Munich.
Harry Kane could be re-signed by Tottenham, according to Daniel Levy, if the England captain sought a move back to the Premier League.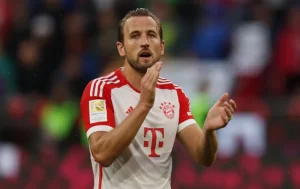 After 19 years in north London, Kane said a tearful goodbye to Spurs by moving to Bayern Munich for £100 million. During that time, he set the club's all-time scoring record with 280 goals in 435 appearances, and he also passed Alan Shearer to become the second-highest scorer in Premier League history.
The 30-year-old, who is also England's all-time leading scorer, has had an explosive start to life in Bavaria, tallying six goals in his first seven outings under Thomas Tuchel in all competitions, including a penalty in Wednesday night's 4-3 Champions League triumph at home over Manchester United.
But there has already been discussion about a potential future return to Tottenham this week after chairman Levy revealed during a rare appearance at a supporters' forum on Tuesday that Spurs had included a buy-back mechanism in the agreement with Bayern.
When asked about that clause again in a subsequent interview with Bloomberg, Levy remained coy about the specifics of the arrangement but reiterated that Tottenham would have the ability to re-sign Kane in the event that the player ever decided to return to N17.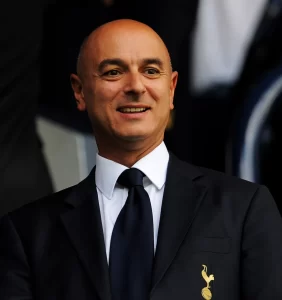 The specifics of the pact with Bayern Munich "should remain confidential," according to Levy. "All I would say is that if Harry wanted to return to the Premier League someday and he wanted to come to Tottenham, we would have the ability to purchase him," said the manager.
Levy elaborated on Kane's high-profile departure from Tottenham after 20 years, claiming that the long-tenured striker never asked to quit the team.
Spurs were forced to sell to Bayern for the appropriate price as a result of his failure to agree to a contract extension this summer and the lack of assurances provided that he would agree to new terms before his current agreement was set to expire the following year.
Harry was ready to stay but wasn't ready to sign a new deal this summer, according to Levy.
He didn't tell me he was planning to quit or that he would never sign a new contract, but he said he wouldn't commit this summer.
We were in a really tough situation since he had one year left on his contract, and since our club is self-sufficient, we could not hope that he would sign a contract.
"We had no guarantee, so when Bayern Munich came along, he was willing to go to Bayern Munich, and we agreed a deal," the author said.