Scott Munn begins his tenure as Spurs' Chief Football Officer
Better late than never, right?
This summer, there were several never-ending transfer sagas. Along with Harry Kane's protracted, will-he-won't-he journey to Bayern, the process of hiring Scott Munn, a former employee of City Football Group, to handle Tottenham Hotspur's football operations, dragged on… and on… and on. It has been uncertain whether or not Schrodinger's football executive has actually been hired by Spurs at various points over the past few months, whether he was able to break free from his City contract, when he would begin, or even if he even exists. But today that saga comes to an end as Schrodinger's football executive officially begins his tenure at Spurs: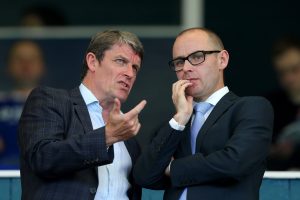 The first to confirm Munn's start in his new position is Charlie Eccleshare of The Athletic, albeit the report is sparse on details and just confirms what most people already knew: City were quite hesitant to let Munn, who was quickly moving up the ranks in the CFG, go to a rival Premier League force. Spurs obviously hoped Munn would start sooner to help guide some of the transfer window decisions, but that ship has gone.
Now that it's official, this is definitely a step in the right direction for Spurs. An external evaluation found the need for more hands-on leadership throughout football activities following some fairly widespread organizational dysfunction at all levels over the previous few seasons, and Levy moved rapidly to both create this job and fill it.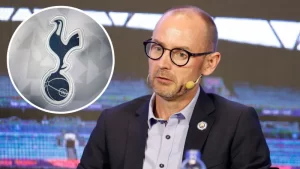 Despite speculation that Munn had been hired as the director of football to take over from Fabio Paratici, there have been many doubts raised about the job's duties. Instead, the Australian will be in charge of ALL football-related activities, including those of the women's team and academy, with the appointment of a new Director of Football possibly being his first order of business. After an erratic period at Tottenham, it is hoped that Munn, an accomplished football executive, can offer clarity, insight, and organization.
How about a takeover of the Southern Hemisphere with Ange, Munn, and myself? You heard it first right here.