Tottenham confirm future signing of Hajduk Split youngster Luka Vuskovic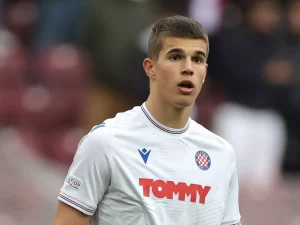 He won't arrive until 2025 though, and at that point he'll probably join the U23s right away. Fine, that. Since the Spurs defense is so porous, I find it impossible to believe that any Premier League manager would ever put a 16-year-old player in danger. The best course of action for him right now is to play as much first team football as he can in his native Croatia before making his way up the Spurs hierarchy.
The latest effort by Spurs to bolster the edges of the first team and U23s with outstanding young players with very high ceilings is this signing. It's not the intention to bolster the roster now by bringing in a young player like Vuskovic, but rather to help create the next dynastic Tottenham team that will come after players like Cuti Romero and Ben Davies which would be aging out of the side.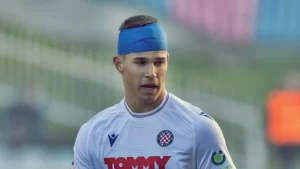 He's doing quite well right now, but as I frequently mention on this blog, youth development is unpredictable. He could perhaps make the first team. Once he gets used to being in his body, he might "merely" develop into a competent professional. In any case, these are the kinds of young, intriguing players Spurs need to keep pursuing because, if they don't, someone team will. FOMO? Pass that along to the other guys.