Ian Wright has backed Richarlison to come good at Tottenham Hotspur by claiming that he will 'win games from nothing'.
Since his expensive summer transfer to Tottenham, the Brazil international has struggled, scoring just two Premier League goals and now being relegated to the bench.
The significant plus is that Richarlison, who came off the bench and altered the game in stoppage time with his goal and assist against Sheffield United last week, was the catalyst for Tottenham's incredible comeback.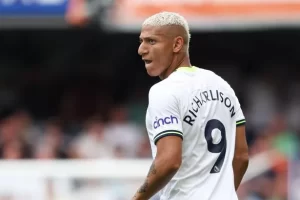 Ian Wright has once again given the player his support to succeed, as he informed Premier League Productions (25/09/23 at 2:20 pm). This is due to the response players like Son Heung-min, his manager Ange Postecoglou, and the supporters are showing him.
It was believed that Antonio Conte was too critical of the player last season and that he failed to wrap his arm around his shoulder.
It's very clear that Ange Postecoglou is that kind of manager, and Ian Wright believes it will benefit everyone.
Richarlison backing
To the laughter of others, Wright remarked, "I still feel that we haven't seen Richarlison's contributions." "Everyone, get ready for that.
How long have you been saying that? the former Arsenal striker was asked. "I tell you why I say it and I say it with confidence because when you saw Son pushing him towards the fans (after Sheff Utd won), saying "this is the person. Go around him. He will have our support.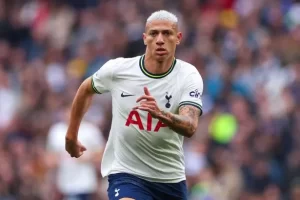 He savors the love and the reality that it exists. once those players begin to support and love him. He has their trust. He is a new piece to add to the puzzle that will help the team win games out of nothing, and the manager likes him and is managing him incredibly well.
Will Richarlison come good?
Richarlison can't have too many complaints this season because there are so many goals available, that much is certain.
In addition, the internal support he is receiving now appears to be much stronger than it did during his previous campaign.
Additionally, you believe that the opposition he faces now should encourage him to work even harder to surpass that goal-scoring threshold.