South Africa have filed an appeal amid the threat of sanctions.
In an attempt to challenge a World Anti-Doping Agency (WADA) ruling that may have resulted in sanctions for South Africa prior to their World Cup quarterfinal matchup with France, the country has filed an appeal with the courts. The appeal might have saved the Springboks from being punished for breaking anti-doping rules, as they were scheduled to hoist their flag and play the national song on Sunday.
WADA amended its code in 2021, however South Africa failed to update its regulations to comply with the new law, despite the matter being brought up with the appropriate national representatives. The squad might not have been allowed to fly their flag or even wear South Africa flag-printed clothing on Sunday as a result.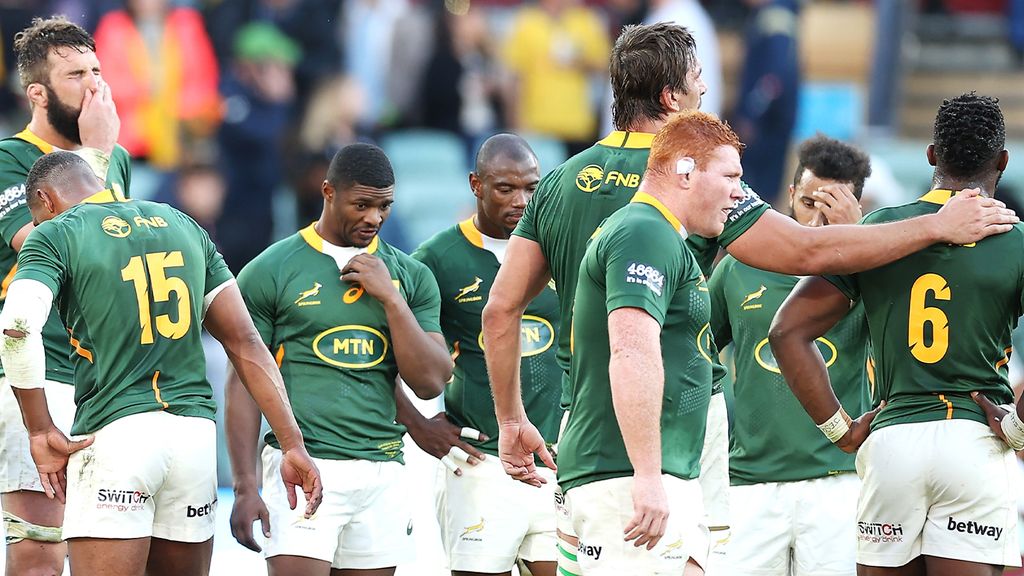 As a result, any sanctions would be put on hold for the near future, saving his country shame during the weekend, according to Sports Minister Zizi Kodwa, who has now disclosed that an appeal has been filed.
According to Kodwa, there are good grounds for an appeal and the sanctions are not justified, thus he has also directed SAIDS to submit a notice with the Court of Arbitration in Sport to contest WADA's non-compliance statement against South Africa. Athletes and players who are vying for the dignity of South Africa have been unfairly penalised by the national flag flying ban, which has caused needless panic.
There's been an appeal, according to Zizi Kodwa. Additionally, the minister stated: "By filing the appeal, the major event organizations will be able to avert the repercussions of the non-compliance with regard to the flying of the South African flag at regional, continental, and international championships and events.
"That means that until CAS rules on this challenge, the flying of the South African flag at events like the World Cups of rugby and cricket will not be affected."
"We have this problem because our government failed to have new legislation promulgated," South Africa Rugby President Mark Alexander said, expressing his natural dissatisfaction at the process. "This is deplorable. For this, we should be embarrassed of our country. Well, they were informed beforehand.
This is not up for debate. Nothing can be changed by you. All you need to do is include it in your law. We are expected to adhere to WADA regulations. We were unable to incorporate the modifications into our legislation."