a major turn with the launch of the Lucas Paqueta campaign in Brazil
Lucas Paqueta of West Ham United has been left off the last two Brazil international team rosters.
Despite having a stellar campaign for West Ham this year, Lucas Paqueta has regrettably received no attention from Brazil.
The 26-year-old is currently the subject of an investigation for possible betting law violations, which is the main cause of this.

According to recent sources, Paqueta won't play for his nation once the inquiry into betting is finished (Evening Standard).
The Samba Boys, on the other hand, have been having a tremendously difficult time lately and have dropped their most recent two matches—a loss to Uruguay and a draw to Venezuela. The situation in Brazil is severe.
The South American country's football system is undoubtedly not in perfect order at the moment.
The midfielder for the Hammers is obviously missed, and it appears that he will be joining Brazil's squad again shortly.
Beginning in Brazil is the Lucas Paqueta campaign
According to Lance, there is growing support for Lucas Paqueta of West Ham being called up to the Brazil national team roster by interim manager Fernando Diniz.
After their past two performances, he is under intense pressure to choose Paqueta for their upcoming international matches against Colombia and Argentina in November.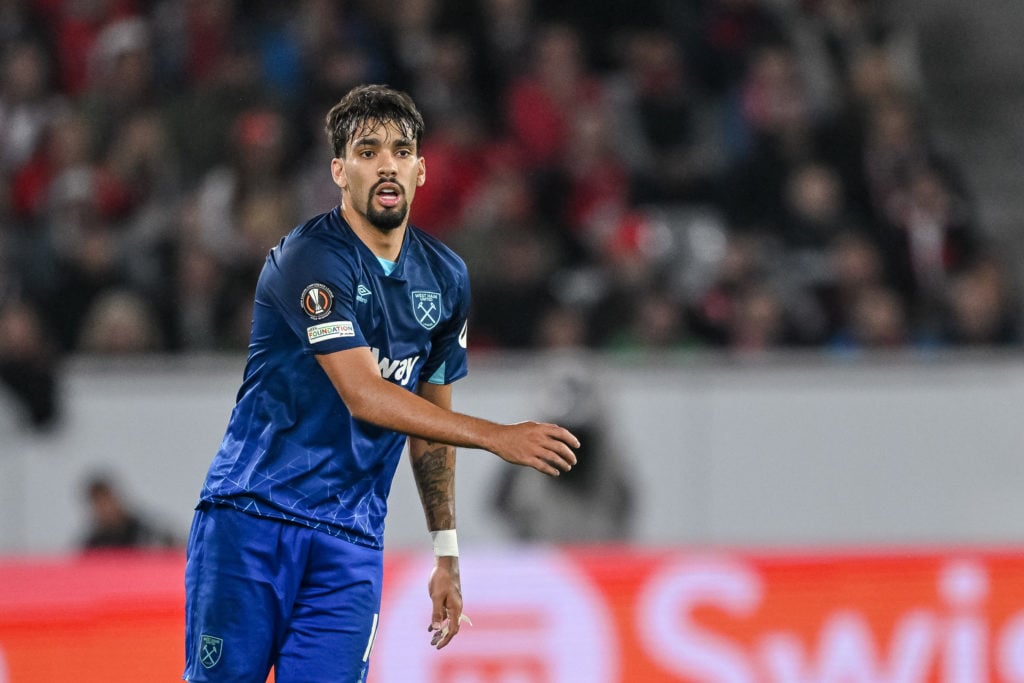 The former Lyon star has been in outstanding form for West Ham this year and appears to have advanced to a whole new level from the previous campaign.
The Brazil national team squad is pleading with Lucas Paqueta to return to the lineup now that superstar and national idol Neymar is out for the foreseeable future due to an injury.
In a way, the fact that he isn't now associated with Brazil is good news for the Hammers since it means that he will be nice and rested for the upcoming Premier League games.
But I think it will only be a matter of time until Paqueta returns to action for his nation. Despite the ongoing betting probe in the backdrop, he is too good to overlook.