David Ornstein discusses what he has learned thus far on Sheikh Jassim and Tottenham.
It has been speculated for months and months that Sheikh Jassim will not be purchasing Manchester United. At this moment, the Qatari has withdrawn from the competition to buy Manchester United, and it appears that Jim Ratcliffe will instead join the Old Trafford minority investor group. Naturally, it is rare for one of the wealthiest individuals on the planet to not receive what he desires, and there has been much conjecture over the Sheikh's potential to pursue a Premier League club in the future.
Although Daniel Levy has recently been extremely forthright about the fact that he would welcome investment at Tottenham, David Ornstein stated on Five that he has been informed by industry insiders that Sheikh Jassim will not be buying Tottenham anytime soon. Ornstein revealed what he knows about the future of Spurs, and Sheikh Jassim declined to purchase the team.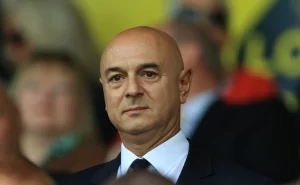 "Those in the industry that I speak with do not anticipate that Tottenham will be there if they return." I wouldn't place much importance on that one unless things change, and things do change in this industry, Ornstein said.
Where next?
Although it seems unlikely that the Qataris will buy Tottenham anytime soon, Sheikh Jassim will undoubtedly still be looking to buy a football team. This kind of possible investment is not something you just give up on. Being a billionaire with immense wealth, he obviously desires the prestige that comes with owning a premier club.
From the sounds of it, it won't be Tottenham, but there are a lot more fish in the Premier League and elsewhere. As the always shifting field of football ownership continues to develop, Sheikh Jassim is undoubtedly a person we should be keeping a watch on in the upcoming years.