Sheikh Jassim's Pursuit of Football Legacy: From Manchester United to Tottenham?
The Red Devils' Dance
Few stories in the big theater of football are as fascinating as Sheikh Jassim's recent advances towards Manchester United. According to David Ornstein, the billionaire from Qatar clearly wanted to take over the illustrious club. However, the Glazers, who clearly valued the team higher, remained unmoved despite an astounding £5.5 billion bid.
The tenacity of the Glazer family cleared the path for billionaire Sir Jim Ratcliffe of Britain. He is now in a position to purchase a quarter of the company, giving him substantial control over the on-field operations at Old Trafford. It makes sense that this situation has upset United supporters.
The North-West Conundrum
Beyond Manchester, Sheikh Jassim's dashed hopes have far-reaching consequences. Regarding his next step, conjecture abounds. Is it possible for him to look at other massive Premier League players? Though the Sheikh's motivations are still unknown, Tottenham Hotspur and Liverpool have both been mentioned as possible targets.
To clarify the situation, Ornstein said, "I'm not sure exactly how much (Jassim bid) was worth. The offer from Qatar declared, "We'll do whatever it takes to finish this." We don't have any confirmation of that.
Ownership: A Complex Affair
It is impossible to deny the appeal of owning a football team, particularly one in the Premier League. However, as past events have demonstrated, wealth is not always a guarantee of immediate success. Ornstein correctly highlights the disparate results of foreign involvement in football, ranging from China to the Middle East. The history of PSG under Qatari ownership provides a useful illustration. Their trophy cabinet for the Champions League is still empty, but does it mean Qatari ownership at Manchester United would take a similar turn? It's a query that still has no response.
The Enigmatic Sheikh
Sheikh Jassim is still mysterious despite his enormous wealth. "We've never seen him, we've never heard from him," Ornstein said. There were headlines about investments being made on the club, the stadium, and returning Man United to its previous glory. However, we were never shown the precise specifications or operating manual for them.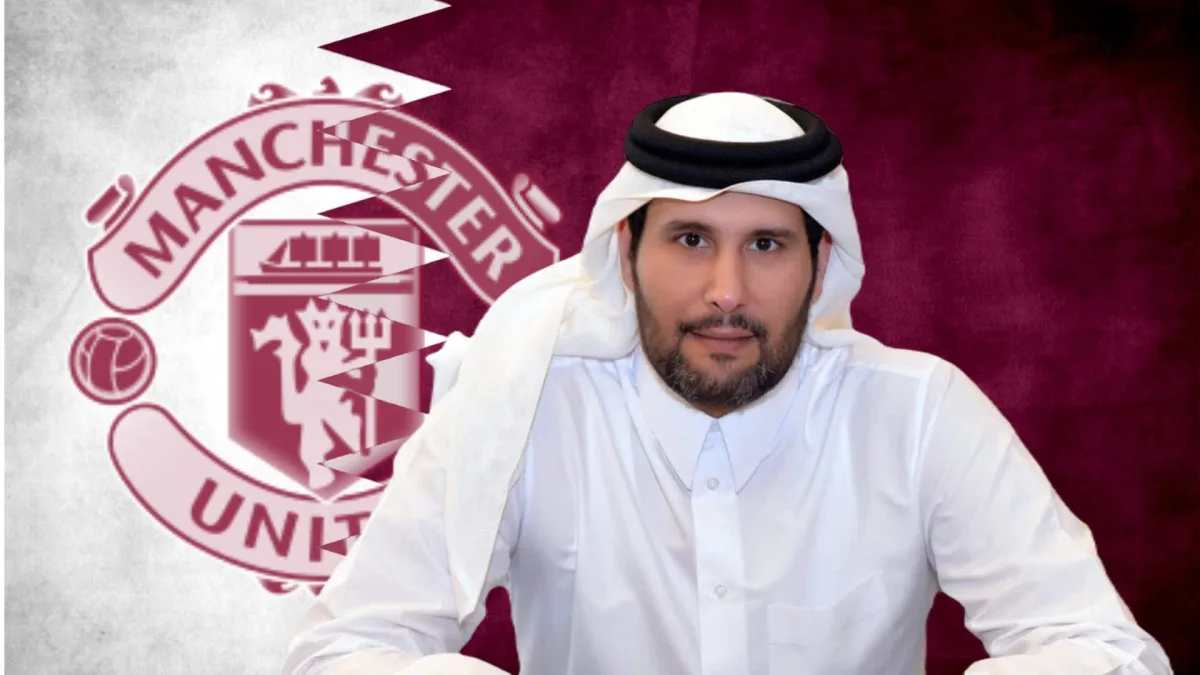 It is left to the footballing community to wonder what could have been. Would Manchester United have seen a new age of triumph under Sheikh Jassim's leadership? Or would it have been yet another development in the current troubles of the club?
The Road Ahead
The future is still indeterminate. Sheikh Jassim's passion for Manchester United is apparent, but it's unclear what else he wants to do in football. Ornstein pondered, "Did they merely start this vehicle to invest in Man United because he was supposedly a huge fan of the team? Or do they have lofty goals of moving somewhere else?
There are many rumors of a flip to Tottenham Hotspur or Liverpool, but Ornstein reports that industry insiders don't think Tottenham is a viable destination. Sheikh Jassim's next move in the fascinating world of football will only become clear with time.