'Postecoglou's a great leader': Guglielmo Vicario opens up about life with Tottenham
Guglielmo Vicario thought back on his initial months at Tottenham, the Premier League's early victories, and the development of fellow Italian Destiny Udogie.

The 27-year-old goalkeeper was selected as Hugo Lloris' long-term replacement and joined Spurs from Empoli in the summer in a transaction estimated to be around €20 million. He signed a deal for a period of five years.

In his first nine Premier League games, Vicario has excelled for Tottenham, keeping four clean sheets and contributing significantly to their surprising ascent to the top of the standings. The Italian goalie is among the best in the division, according to the underlying statistics.

Vicario first talked about his Premier League life with Tottenham in an interview with La Gazzetta dello Sport.
I didn't want to listen to anything other than this; this was what I desired. I would have signed in blood and traveled from Italy on foot as soon as I learned there was a chance to come here. I am thrilled to be a member of the world's most outstanding league.
"I tell myself this every morning as soon as my alarm goes off: 'Go to the pitch because there's a game to play in the world's most amazing league.'"
"I'm happy with how it's going, we are as a team. Against Fulham we could have done a little better despite the victory, especially in managing certain situations.
However, we are focused on the upcoming game and are happy with the victory. The key, in my opinion, is to always show up for work and give it our all.
He thought back to when he first arrived at Spurs and the attitude in the locker room.
"I came here with a strong ambition and without any restrictions. This year, under coach Postecoglou, I adopted a new mindset for the squad and myself—one in which we all play with a positive attitude and participate in games.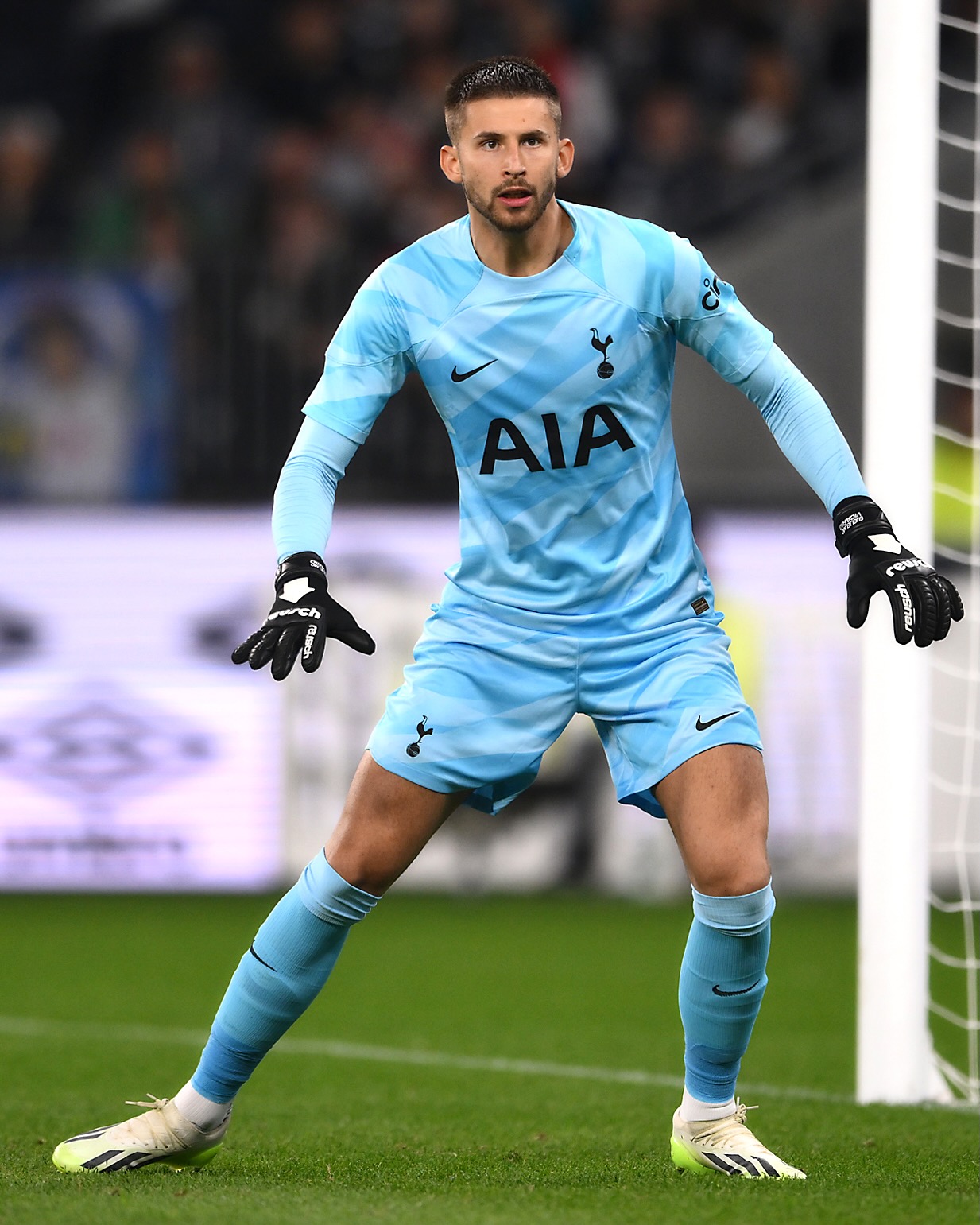 That is what we must consistently implement on a daily basis. We'll assess the situation later, but I believe that for the time being the results of our labor are evident. Now that the iron is hot and needs to be struck, we must continue pushing.
The 27-year-old was not at all interested in the underlying figures at this time.
The most crucial thing right now, in my opinion, is to carry on working as we have since meeting to begin this season. The objective is to keep getting our hands filthy, without boundaries.
He mentioned the labor of his fellow countryman Udogie, who had traveled from Uruguay throughout the summer.
"This seems to be his league," He had proved it in Italy already, but he feels even more at comfortable here because of his athleticism and ability to discern specific circumstances when he can separate the lines.
In addition to being a terrific runner and box-to-box player, he is a wonderful man who wants to work hard and accomplish goals.
Because I am older than him, I try to spoil him a little bit. We get along well, and I'm glad he's doing well.
Vicario offered his thoughts on Spurs' dominance in the Premier League standings.
It is still quite some time off, so they are only figures. Following the derby against Fulham, we're considering how best to prepare for the encounter against Crystal Palace. The correct mindset and attitude are essential for this.
As the coach requests, we put our hard work from the week into the game. First and foremost, we adhere to his philosophy, which calls for us to play football all game long with a fierce and aggressive style. This is a direction we need to keep pushing.
Coach Ange Postecoglou was mentioned by him.
"He has excellent communication skills. a highly credible individual in both his words and actions, in the way he mentally and physically prepares for games. He was our first leader, and I believe he was an excellent one.
"He deserves the credit for establishing this atmosphere, but daily hard work is still required to keep it alive. just as he requests of us.
Vicario concluded by talking about his initial thoughts on the Premier League.
"A remarkably rapid pace. There are a lot of reversals up front, even though the football may be less tactical. You press hard and occasionally have to run 50 meters, which is made up for in Italy by using different tactical readings.
"The players have excellent running facilities here, though, for everyone." You proceed to design a football that is more stunning, more attacking, and more outstanding. Though it doesn't diminish anything that is excellent and lovely that we display in Italy, I believe it is a bit more accepting view of what football is. Furthermore, this league improves this exceptional athleticism.