Gary Neville provides a pessimistic evaluation of Tottenham's chances to win the Premier League.
Tottenham's chances of winning the Premier League this year have been written out by Gary Neville.
With a 2-1 victory over Crystal Palace on Friday night, Spurs extended their lead in the league to five points, and manager Ange Postecoglou urged fans to "dream" of winning the championship.
This season, his team has only lost two games: the North London derby against Arsenal and the season's opening day against Brentford. So far, they have collected 26 of a possible 30 points.
Neville feels that more players should be added to Spurs' roster to improve their chances if they are still in the lead when the transfer window reopens in January.
However, the former Manchester United defender is concerned that Tottenham will falter before then since he doesn't think the present team is strong enough to finish the season.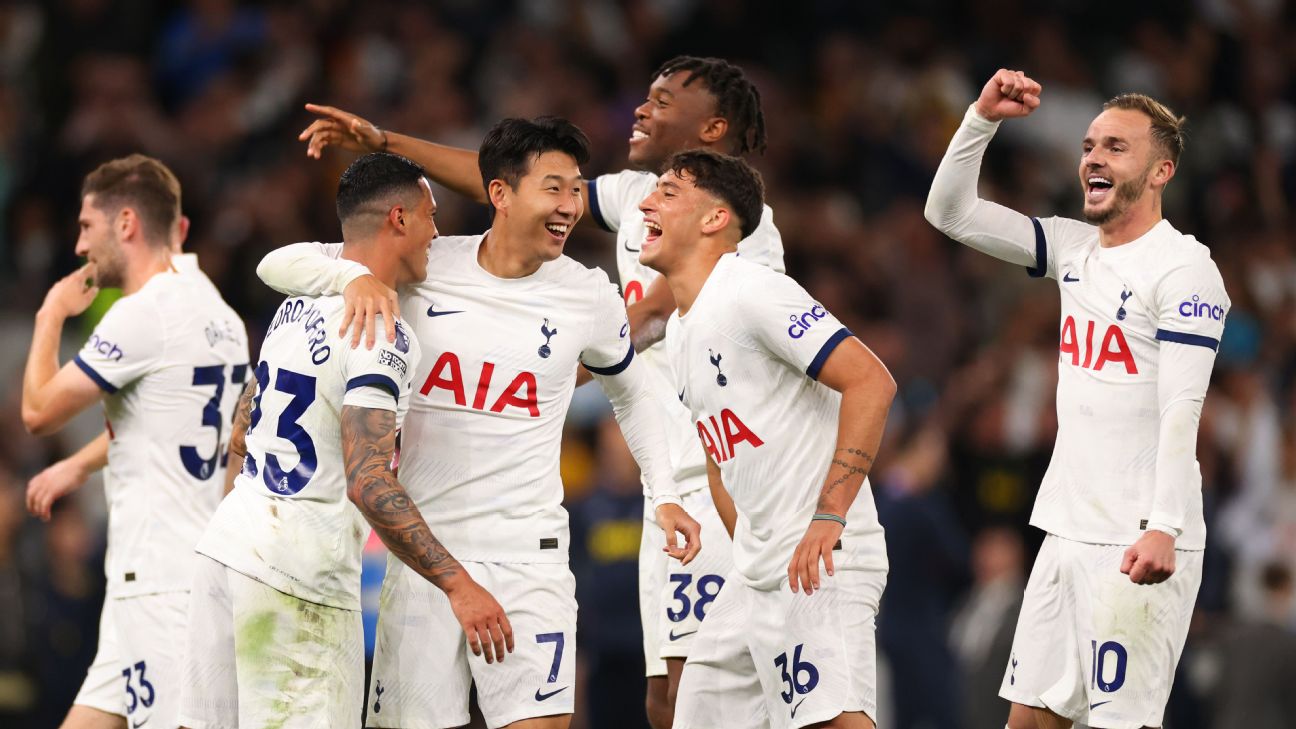 Neville responded to a question on Sky Sports about whether Spurs are contenders for the league title or winners by saying, "I don't think they are."
I think things will calm down in the coming months, but if Tottenham—who aren't in Europe and aren't in the Carabao Cup—keeps its players healthy and the other clubs aren't performing up to par, they might have a very successful season.
Why wouldn't they try to bolster the squad a little bit to give it a go if they are competitive in January and beyond? If City isn't quite up to par or Arsenal makes a mistake, why wouldn't you play?
To win the league, though, I don't believe they have a strong enough roster or are a strong enough team.
They are, nevertheless, exceeding all expectations that were placed on them thus far. Postecoglou is doing a fantastic job for them. Prior to their November matches against Wolves and Aston Villa, Tottenham will face Chelsea the next weekend. Their matchup with Manchester City at the Etihad on December 3 will be a real litmus test for their title chances.