Harlequins will get a star lock from the Springboks.
The Springbok lock Danelle Lochner has joined the ranks of her national team teammates who are pursuing opportunities abroad by signing with Harlequins Women.
After Aseza Hele in her first season and Babalwa Latsha in her second, Lochner is the third South African to join the London club.
HARLEQUIN STAR SIGNS FOR SPRINGBOKS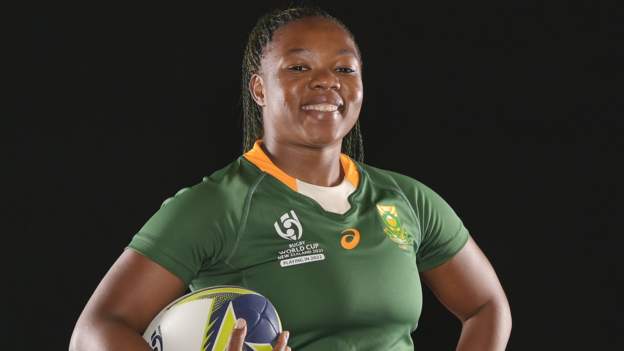 Lindelwa Gwala (Ealing Trailfinders), Catha Jacobs (Leicester Tigers), and Amber Schonert (Sale Sharks) will also compete in this season's tournament.
Lochner, who plays rugby for DHL Western Province and Brackenfell Rugby Club, is thrilled to be joining Harlequins.
"I am incredibly happy about this and thankful for the chance I have been given," Lochner remarked.
"To be playing amongst the best players in the world will be a massive opportunity to grow my game and develop as a player. I am hoping to expand my skill set and learn from this new environment.
"It is great that our players are been seen and asked to join those international teams as it will build our depth and experience in the squad and that is great."
Lochner, a former Proteas netball player, made her Springbok debut against Canada earlier this year and played in all 10 tests in 2023, scoring two tries.
GOOD NEWS FOR RUGBY WOMEN
Lynne Cantwell, SA Rugby's High-Performance Manager for Women's Rugby, praised the decision.
According to SA Rugby, Cantwell stated, "We're really pleased with Danelle's opportunity to join Quins for the 23/24 season."
"Over the past two seasons, we've been developing a great relationship with Quins." Danelle will now be able to move over a much smoother terrain as she will be joining Babalwa and Aseza for the next season.
The partnership's objective is to expose the Springbok Women players to a high-performance environment and league on a daily basis. One of our top priorities is to place the players on a team where they will enjoy themselves.
Since making her test debut this year, Dannelle has gotten off to a fast start. Without a doubt, she will gain a great deal of knowledge from her experiences competing and playing with some of the greatest players in the world.
"Then, in order to help us accelerate our growth, like the other players abroad, we aim for them to return and apply those learnings to South Africa's domestic and international game."
"Danelle is a naturally talented athlete who has transitioned well from netball into rugby over the past couple of years," Harlequins head coach Amy Turner said. She is an extremely skillful and physically commanding player who complements both the DNA of a club like Harlequins and our preferred style of play.
"We're excited to see how she develops in the environment alongside experienced internationals in Sarah (Bonar), Abbie (Fleming) and Kaitlan (Leaney), and look forward to welcoming her and all our other internationals back over the coming weeks."