Ange Postecoglou told Tottenham must keep two players fit to be Premier League title contenders
Under Ange Postecoglou, Tottenham has had an extraordinary start to the 2023–24 season, and the Lilywhites are already being seen as legitimate Premier League championship contenders.
Gordon Strachan, a legend in football, thinks Tottenham is a real title contender this year. Since joining Spurs in the summer, Ange Postecoglou has completely changed the team; they are presently ranked second in the Premier League.
The Lilywhites are only one point behind Manchester City and have so far shocked a lot of people with their fluid playing style. If Spurs defeat Wolves on Saturday, they might take the top spot in the standings and hold it for a few weeks if City loses to Chelsea on Sunday.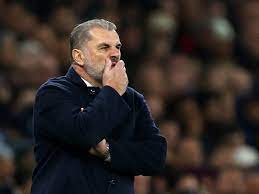 Strachan has shared his thoughts on the championship fight and whether he thinks Spurs can compete with teams like Man City, Liverpool, and Arsenal with almost a third of the season now completed. Although the health of two players in particular may be crucial, the former manager of Scotland and Celtic feels that Postecoglou's team has what it takes.
The Premier League crown this season would likely be contested by Tottenham, according to Strachan, who spoke with ICE36. Keeping players fit would be my main worry.
"They would have serious issues if they lost Maddison and Bissouma, and I don't think they could afford to lose them. If they were to lose them, I'm not sure if they have players on the team who could take over and continue what they've been doing this season."
At the beginning of the season, Daniel Levy was questioned by Strachan for bringing the former Celtic manager to Tottenham Hotspur Stadium, and he also addressed Postecoglou and his numerous detractors. "Listen, I spoke to Ange when all of the silly stories and comments were being made in the English media after he had been appointed at Tottenham," stated Strachan.
We discussed his goals for his career as a manager and life in general. He establishes his goals for the present, asking himself, "What am I going to accomplish today?"
It is my belief that Ange would not have given a damn about the remarks made about him or the stories published about him; in fact, he couldn't have cared less. While it is never pleasant to get criticism, we spoke about how to look past it since it is a reality for all managers.
"You truly don't care about anything when you're doing as well as Ange has with Tottenham. You are fully present in the here and now. In a football team, you are fostering a winning culture and mindset. Given the overwhelming positive response you've received from the players and supporters, why would you then turn back time and consider the inaccurate remarks made at the start of the summer?
Why not take a minute to appreciate the present and consider someone who has never met you and most likely has never watched your football team play? You choose to ignore it and savor the present moment. He is producing something enjoyable for his team's supporters and players."