"I was a fan of West Ham": Former midfielder Frank Lampard discusses his sentimental moments with the team
Frank Lampard has discussed a difficult time he went through as a player for the team and how former manager Harry Redknapp got him through it.
Following in his father Frank Senior's footsteps, Lampard made his debut in the new year of 1996 as a footballer who came through the renowned Academy of Football in east London. After forcing his way into the starting lineup, the midfielder spent five years playing for our Hammers, making 148 appearances in the claret and blue.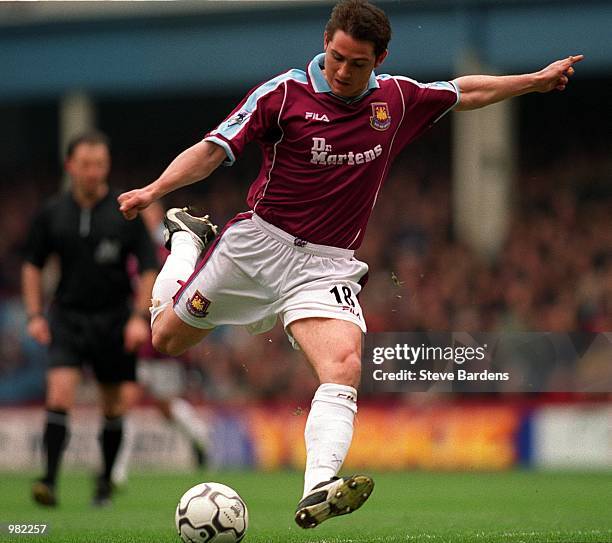 Having now retired as a player, Lampard has gone on to take up managerial posts at Derby County, Everton and Chelsea. He has now spoken of a time that was highly emotional for him in his past when at West Ham, when speaking to his former Chelsea teammate Jon Obi Mikel on the Obi One Podcast.
After being criticized for his role in the squad by the uncle of his old West Ham colleague Scott Canham, whom Lampard had replaced in the starting lineup, Lampard thought back to a fan forum night.
Redknapp, who is also Lampard's uncle, jumped to Frank's defense after the outburst, an event that Lampard is still very familiar with.
"I was a little child at the time, so I was kind of embarrassed and devastated," the former Hammers midfielder recalled.
This man, who happened to be Scott Canham's uncle, was a naive individual who refused to give me a chance. Though I felt it was weak, Scott Canham wanted to poke fun at me in public. I have nothing against him; perhaps he had something against his uncle.
"At that point I didn't take it in, I was sat there like I was the only man in the room, it was so nerve-racking for me.
Harry said some very astounding things. But as I drove home, I couldn't stop crying because this stranger was putting me in my place.
"As a former West Ham supporter, I'm simply hoping to succeed as a player and break into the first team.
"It was a little like that throughout my time there; a lot of people wanted to know why I played, why my uncle was the manager, and why my dad was the coach.
"I get that you may think, 'Maybe he's getting a leg up,' but I had to refute that. I'm grateful for it now as it made me quite tough. It truly hardened me up."