Glenn Maxwell literally stood on one leg and smashed a 201 not out off 128 balls as Australia managed a three-wicket victory over Afghanistan
Glenn Maxwell has a habit of doing the unthinkable. He breaks his leg when his former school teacher falls on him while they were having a bit of backyard horseplay at a friend's birthday party, or he slips and falls off the back of a golf cart to suffer a concussion, or he stands literally on one leg and smashes a 201 not out off 128 balls to play one of the greatest innings ever witnessed in cricket.

Maxwell is all that, a heady mix of chaos and charisma.

His acts more often than not defy rhyme and reason, his droopy eyes adding a touch of melancholy to his slender frame. At times, one gets the feeling as if he himself doesn't know where he is going before he finally reaches the destination. It can be a disaster — he spent an entire IPL (13 games) in 2020 without hitting a single six — or it can be an unreal act, bordering on the superhuman. Like it was in Mumbai on Tuesday, when he single-handedly (single-legged, too, because of cramps) pulled Australia out of Mariana Trench-like depths to gift them a three-wicket victory over a shell-shocked Afghanistan and book a place in the World Cup semi-finals.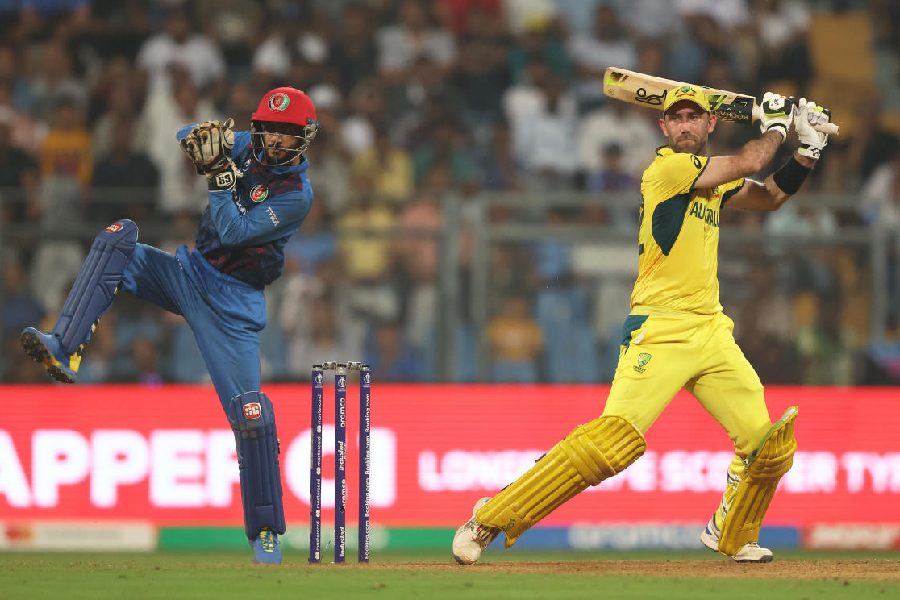 With 12 points and a match left, Australia joined India (16 points) and South Africa (12 points) in the last-four stage.
When he walked out to the crease, the Aussies were limping at 49/4. It was just the ninth over of the game and they were chasing a challenging score of 292/5 set by the gritty Afghans. Maxwell was shaky to start off and escaped a number of times.
He was given leg-before off a Noor Ahmad delivery when he was on 27. He reviewed it, thought it would go against him, started walking back to the pavilion when replays showed that the ball would have bounced over the stumps. In the same over, his mess of a sweep was lobbed for a dolly at short fine leg where Mujeeb Ur Rahman shelled it. He was on 34 then. With a cheeky smile on his face, Maxwell perhaps realised that luck would bat for him in this match and thereafter emerged a different giant altogether.
He mercilessly started murdering the Afghan attack, using his bat as a butcher's blade, playing all kinds of shots, some of which are indescribable.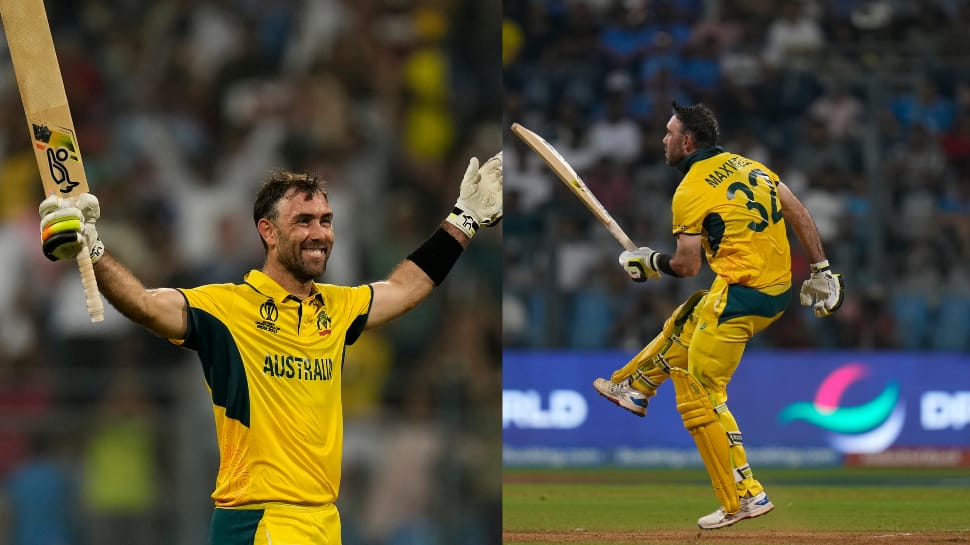 At the other end, the Australians were falling like nine pins. By the 19th over, they were reduced to 91/7, staring at an embarrassing loss with the Afghans hardly managing to hide their excitement in anticipation of a famous win, which could also have done their semi-final chances a world of good.
But even as Maxwell fell a victim to cramps, hardly being able to hit a shot without his face grimacing in pain, the Afghan bowlers lost the plot completely. His movement restricted, Maxwell just planted his front foot and launched the Afghan bowlers to all parts of the ground.
Maxwell had skipper Pat Cummins for company, who provided silent support with 12 not out in 68 balls. As a pair, they had a record-breaking 202-run stand for the eighth wicket.
Overall, Maxwell scored 68.6 per cent of his team's total in a winning chase, a new record.
Think of the 21-year-old Ibrahim Zadran, whose 129 off 143 balls was his country's first-ever World Cup hundred. A fine knock blown away by Max-storm.